Saint-Etienne's former academy director Philippe Guillemet has claimed that there were 'some issues' between Arsenal defender William Saliba and Mikel Arteta. 
Guillemet has been speaking to The Athletic about Saliba's rise to the Premier League from France. 
Saliba has made a name for himself over the past year after some brilliant displays for Arsenal.
The 22-year-old was initially snapped up by the Gunners from Saint-Etienne in 2019 but spent the next three years out on loan. 
He enjoyed an impressive campaign with Marseille last time out which led to him getting his opportunity at Arsenal this season. 
Of course, Saliba has gone on to establish himself as one of the best centre-backs under Mikel Arteta in England this year.
But Guillemet claims that the youngster had previous concerns about his future at Arsenal due to issues between himself and Arteta.
Saliba had concerns about Arsenal
Speaking to the Athletic, Guillemet said Saliba had doubts about his Arsenal future but he is now happy in North London.
"He loved Marseille. It was a fantastic year," he said.
"Speaking to people close to him, he had doubts about Arsenal because there were some issues between him and the coach. Now he is happy in London."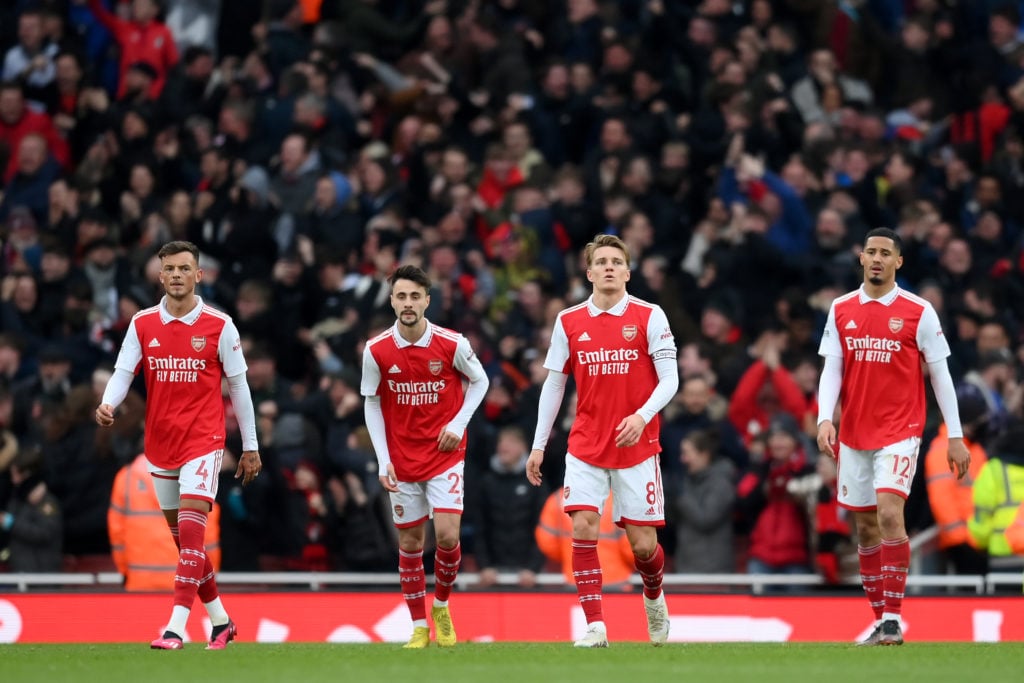 It's interesting to hear that Saliba supposedly had doubts about his future at Arsenal.
But fortunately for the Gunners, he and Arteta seem to have worked through these issues and he's become an integral part of the Spaniard's side.
Arenal's season took a huge turn after Saliba picked up a season-ending injury in March as he had formed a brilliant partnership with Gabriel Magalhaes beforehand.
It will be music to the ears of Arsenal fans that Saliba is happy at the Emirates Stadium now and he seems to be edging closer to signing a new deal.
Indeed, talkSPORT claims he's even snubbed interest from Real Madrid to remain at Arsenal. 
And if that is the case, it's clear that Saliba's concerns over Arsenal and Arteta are a thing of the past.
The post 'He had doubts': 22-year-old player once had big concerns about Arsenal, they're all gone now appeared first on The Boot Room.
Next