Arsenal are reportedly keen to sign Ivan Toney in January, and Declan Rice appears to be a big fan of the Brentford striker.
The Gunners have a solid squad when everyone's available, but the one area where people think they need a new player is up front. Arsenal have been told by many to go and sign a prolific goalscorer to have any chance of winning the title, and Toney has been heavily linked with a move to the Emirates.
Here's what Rice has previously said about him.
What Declan Rice has said about Arsenal target Ivan Toney
The Mirror reported yesterday that Arsenal are stepping up their interest in signing Ivan Toney from Brentford in the January transfer window.
The Englishman is currently banned from playing football after he was found guilty of breaching the FA's betting rules. He will be out until the middle of January, but he is expected to become a wanted man right after he's eligible to play again.
Arsenal and Chelsea are both reportedly keen to sign Toney in the winter window, and the Gunners may already have a fan of the striker in their squad.
Almost exactly a year ago, Toney received his first England call-up. Everyone was excited to see him play, even Declan Rice, who compared the Brentford man to Harry Kane.
He told talkSPORT at the time: "I think from the moment he stepped in the Premier League he's taken it by storm. If you look at what he does for Brentford, how consistent he is and what he does for his team, he's fully deserving of a call-up.
"He's kind of like Harry Kane in a way where he's not only an out-and-out striker, he's a playmaker as well – his left and right-footed passing, the way he picks out his teammates is a special technique to have. I'm looking forward to playing with him."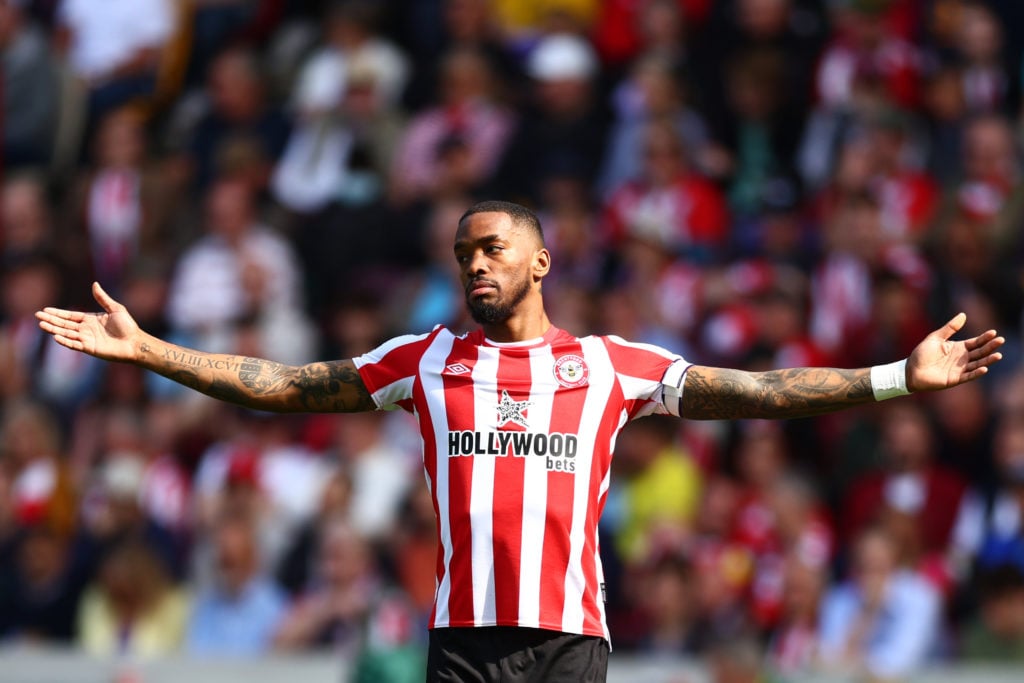 TBR View:
Arsenal really could do with a new striker in the January transfer window.
Gabriel Jesus, Eddie Nketiah and Leandro Trossard are all very good players, but none of them are going to guarantee over 20 goals a season to Mikel Arteta.
Toney managed to achieve that feat while playing for Brentford last season, and there's no reason why he can do even better at a bigger club like Arsenal, where he'll be surrounded by much better players.
It will be interesting to see what will happen with Toney in January.
The post 'He's kind of like Harry Kane': Declan Rice is a huge fan of player Arsenal reportedly want to sign now appeared first on The Boot Room.
Next