Arsenal appear to be heading in the right direction with regards to Declan Rice.
The Gunners have been heavily linked with the West Ham midfielder for a number of months now.
Arsenal rightly decided not to make a move ahead of the Hammers' Europa Conference League final.
With that now out of the way – as Rice and his side won the trophy – the Gunners are likely to push on now.
A report from Football Transfers has claimed that Arsenal have 'already made a £80m-plus-bonuses bid' for Rice.
They claim that there isn't an agreement in place yet between the Gunners and West Ham for the midfielder.
However, Rice – who has reportedly agreed personal terms with at least two clubs – 'has his sights set on the Emirates'.
Arsenal have strong competition for the player, including from the likes of Bayern Munich and Manchester United.
However, Rice's father has reportedly told the Bundesliga side that his son wants to continue playing in the Premier League.
The Gunners are apparently eager to push on with a deal for Rice because they want to finalise Granit Xhaka's exit to Bayer Leverkusen.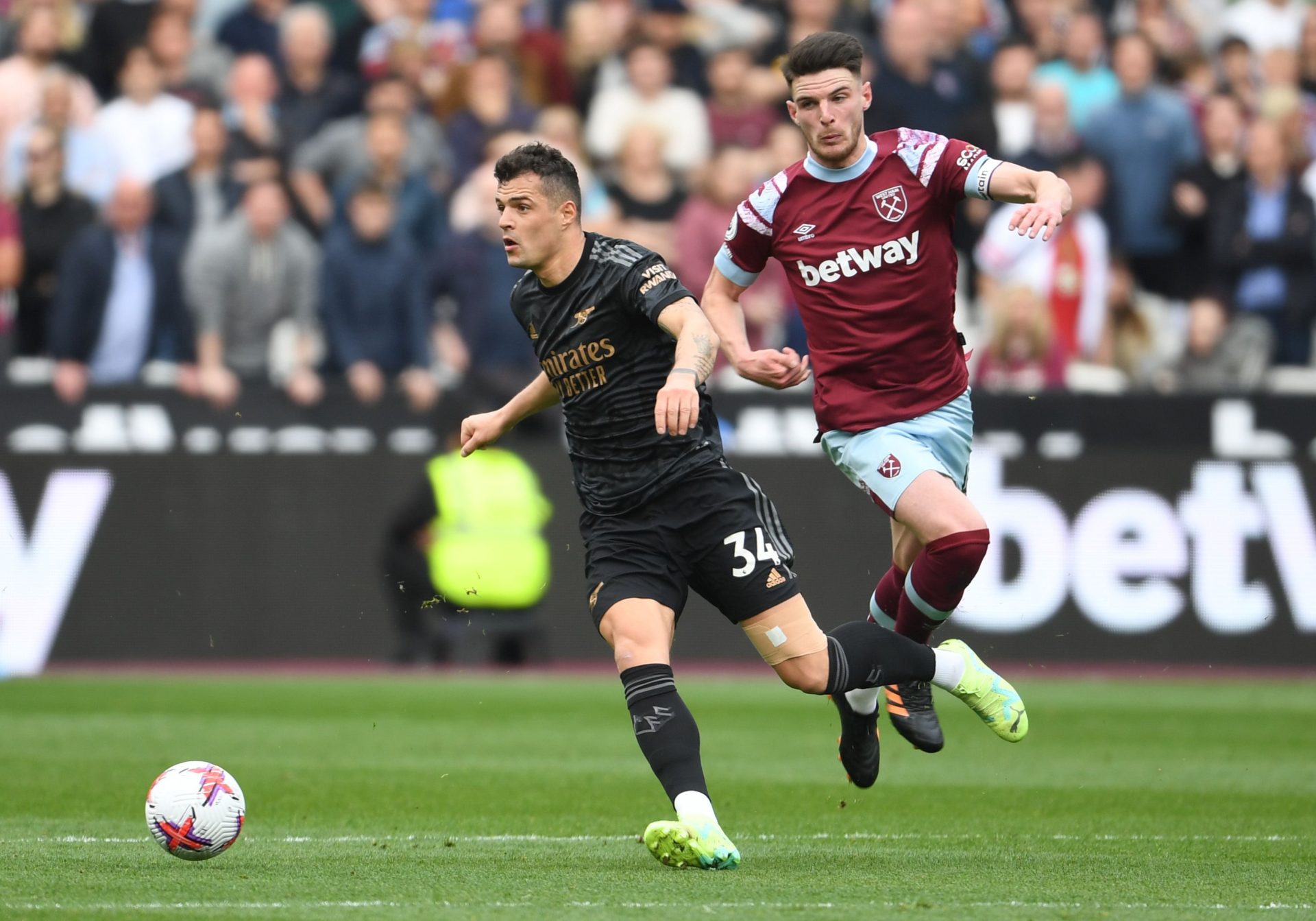 Our view
With the Europa Conference League now out of the way, hopefully it won't be long before Arsenal can strike a deal.
Obviously West Ham will want to get the best possible price for their key asset, so negotiations will be thorough.
However, things seem to be heading in the right direction and Arsenal will be getting a truly 'complete' player in Rice.
We've all seen how good the 24-year-old is, and he will no doubt strengthen the Gunners squad massively.
The post Report: Arsenal have submitted £80m bid for 'complete' player; he now only has eyes for the Gunners appeared first on The Boot Room.
Next